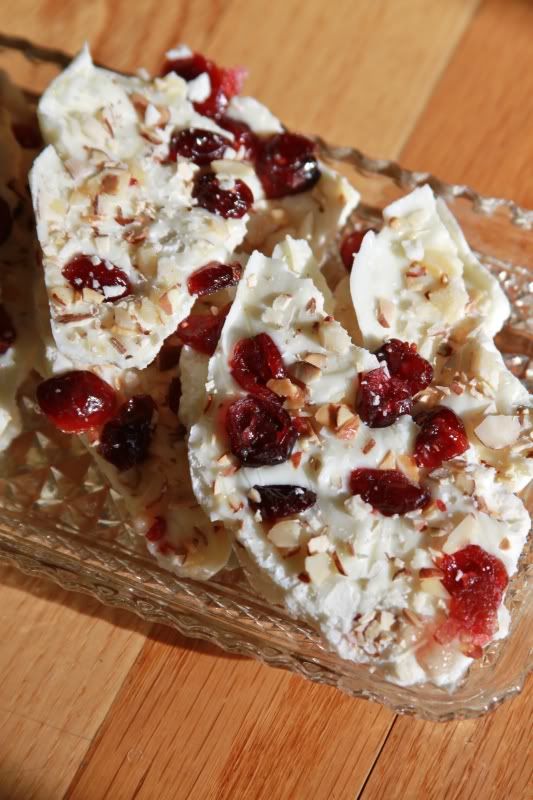 I hope everyone had a wonderful weekend! I must keep this post a bit brief since today marks the beginning of the end... of living here in this wonderful home in Jersey that is! Today we pack our belongings and dispose of the pointless material things we've held onto for so long, swearing we'll need it at some point. (But once I throw it away I'll be needing it at the new place, guaranteed!) Some of you may have read my
Thanksgiving Story
. I wrote it with so much heart, not expecting much reaction during a busy holiday weekend. Turns out there are people out there reading this little blog! ::wink wink:: The feedback I've received has been very heart warming. From comments from fellow friends and food bloggers, to attendees of the event who thanked me for memorializing their holiday in photos and words. I was not expecting this sort of warmth from my readers and new family, but it has put me on a dream cloud, keeping me all smiles during this anxious period of much change.
Well there is another reason I mentioned the Thanksgiving story. In the story, I mentioned a recipe from one of my favorite food bloggers, Megan over at
Scarletta Bakes
. Her
tequila sunrise chocolate holiday bark
caught my attention not only because of its beauty and simplicity, but for its versatility. The only same ingredient I used (other than white chocolate) happened to be the dried cranberries, which I had already soaked in the Riesling wine reduction used for the
poached pear maple panna cotta
recipe. I wanted it to be somewhat reminiscent of a Toblerone bar, but didn't have time to make nougat, the next best thing would be chopped up marzipan. I also added toasted almonds to the melted white chocolate. I sprinkled the rehydrated cranberries over the chocolate, pressing them down gently to ensure they would stick. The final touch was a gentle drizzle of Linden honey adding a delicate flavor.
This recipe is easy to make, didn't take very long at all (especially since my cranberries had already been re-hydrated). They make a great gift or dessert to pick at for social events. Look through your pantry and see what ingredients go well with this bark. Try macadamia nuts, pistachios, or even replace de-hydrated cranberries with apricots, and soak them in a different poaching liquid. The possibilities are endless if you open your mind (and pantry) =]
I don't always have time to measure my ingredients, but it isn't rocket science either. These kind of recipes, where you can trust your own instinct to add a pinch, drizzle, sprinkle or touch, I will be calling a Trust Recipe. If you have any questions about this or any other recipe, please do not hesitate to ask me via the comments or email FreeSpiritEater@FreeSpiritEater.com. Trust yourself!
Cranberry White Chocolate Honey Almond Bark
5oz of white chocolate chips
1 cup of sweetened dried cranberries
Poaching Liquid (Recipe found here)
1/4 cup of sliced almonds
Thin slice of marzipan from tube, minced
Honey
Re-hydrate your cranberries in the poaching liquid over high heat in a small pot until they plump up, remove from heat and liquid, set aside let cool.
Toast the almonds over medium low in a small pan, tossing frequently until they are a golden brown, remove from heat, give it a rough chop, set aside.
Chop up your marzipan, keep chopping until it is like a crumble, not powder, set aside.
Melt your chocolate over a double boiler with the water simmering. Stir with a rubber spatula until it becomes a smooth texture, immediately remove from heat and pour into a 9x9 sheet pan with parchment paper on the bottom, spread evenly.
Working quickly sprinkle the marzipan evenly over the chocolate, then the almonds, cranberries and lastly, working from the top corner to the bottom drizzle the honey quickly and horizontally, not too thick or it will be too sticky. A veryy thin layer will almost not be seen but will be tasted. Let chocolate set before breaking apart and placing in an air tight container.